Your mobile data may be on the rise.
Warning: iOS 9 may increase your data usage.
If you have updated your iPhone to iOS 9 and you ever use a poor-quality WiFi network, you should check your cellular data usage. Apple has introduced a new feature that is causing some users to have a spike in their data usage.
Wi-Fi Assist is intended to improve the user's internet connection when they are on a WiFi with a poor connection. Wi-Fi Assist recognizes the poor connection and uses your cellular data to improve it.
Don't get us wrong, we think this is a great new feature. However, it is on by default when you update to iOS9 and the user is most likely not aware of this. There could be a very serious surprise when the user gets their next cell phone bill.
This is how you switch it off. Go to Settings > Cellular (might be "Mobile Data" for some) > Wi-Fi Assist. Don't be thrown if you don't see it. It is not at the top of the screen where all of the other settings are. It is located all the way at the bottom, below all of the app-specific switches.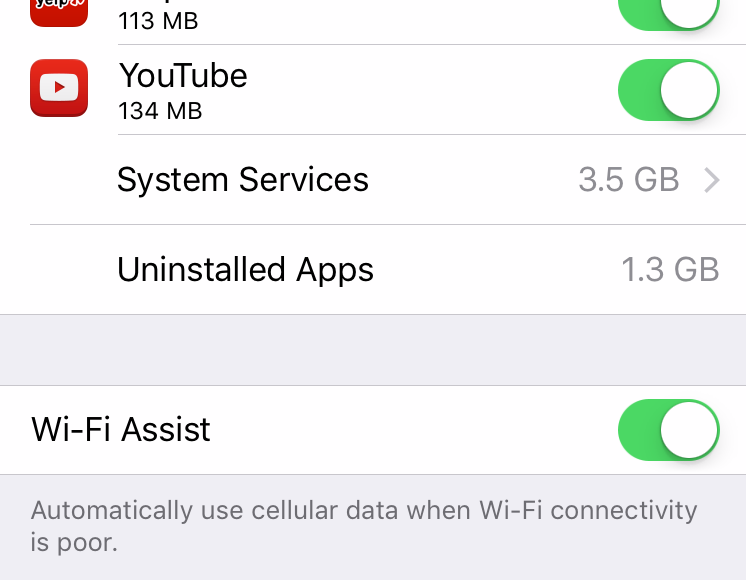 While you are there, you might want to see what your cell data usage is, as these stats are located on the same screen, at the top.